My name is Paul and I'm a Design Lead working at INFO.
As a means to focus my thoughts I started to write about my work and the things I encounter. After reading and viewing a daily digest of inspiration on Design Thinking (Cor Noltee), dedication (Casey Neistat) and running a business (Gary Vee), I was inspired to follow their dedication and started on december 24th 2014 to write about the web, Interaction Design, Service Design and User Experience.
My mission is to challenge user centered design with the dynamic variables of the web. In our ever-changing online world it's important to stay on top of our game by making our designs relevant for our users. This is the reason we need to include personal context into our design routine. My ongoing research on the topic of Dynamic Design is important for making the online experience successful. The last few years, my work gradually became more focussed on making the interface smart and flexible to extend someones personal context. My goal is to "Get real" as quick as possible and to focus on the primary user goals. Getting a understanding of what the user actually wants, is critical for making your design successful. Design thinking is therefore an invaluable asset when creating an online concept.
I hold a Bachelor of Science degree in Interaction Design and have over a decade of experience as a designer and consultant. I've worked for clients in several areas and this allows me to take a broader view upon the craft of user experience design.
My career started when I became the lead designer for the Dutch Consumer Reports website (Consumentenbond). Some time later I realised a complete new social intranet environment for the Rotterdam Eye hospital and also was involved in the creation of an extensive recruitment website for Randstad. Not so lang ago I worked for multiple financial clients such as Aegon and ING and after that I was responsible for designing a number of sizeable news websites for Wegener (BN DeStem) and Sanoma (nu.nl). Recently I've worked for the most important telecom company in Holland (KPN) and was also involved in creating the website with the most registered members in the whole country (National Library of the Netherlands). I'm proud to have worked on several successful e-commerce projects for A.S. Watson (ParknShop) and Maxeda (Praxis). I have quite some experience in the area of travel and hospitality and worked for China Southern Airlines, Jumeirah, Eurail, and Etihad. Another sector I enjoyed working for was the Agriculture sector where I worked extensively for FrieslandCampina and Lely. Additionally I have experience in the field of education (Hogeschool Rotterdam) (EAIE), and worked in the business to business market for Philips (Visual Factory).
I've updated the visual style of Lloyds Bank.
Currently I'm designing for an innovation startup in the food & health industry.
I share my insights at numerous UX events and I'm also a frequent guest lecturer in schools throughout the country. I've worked as UX Director leading the Concept & Design team at Mirabeau and organise regular meetups to exchange knowledge and share inspiration between designers.
Please check my full resume here.
Contact details: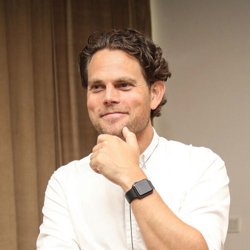 Other channels:
Update log of this website can be found
here
.
Some basic analytics of this can be found
here
.