Today I stumbled upon the website of the interactive development firm from the US, that displayed a nifty footer idea. The concept of a news ticker is designed in the shape of a Matrix printer that "prints" their latest tweets, blog posts and news facts right at the bottom of the page. Instead of using a boring pattern, an appealing design is used to make the content more rich. I do not know "the Nerdery"-agency and I'm not really interested in their new items, but because of the cool presentation I actually started reading the content.
Sure, the execution of the printing animation is not totally accurate (text appears before it's printed), but hey, I like it!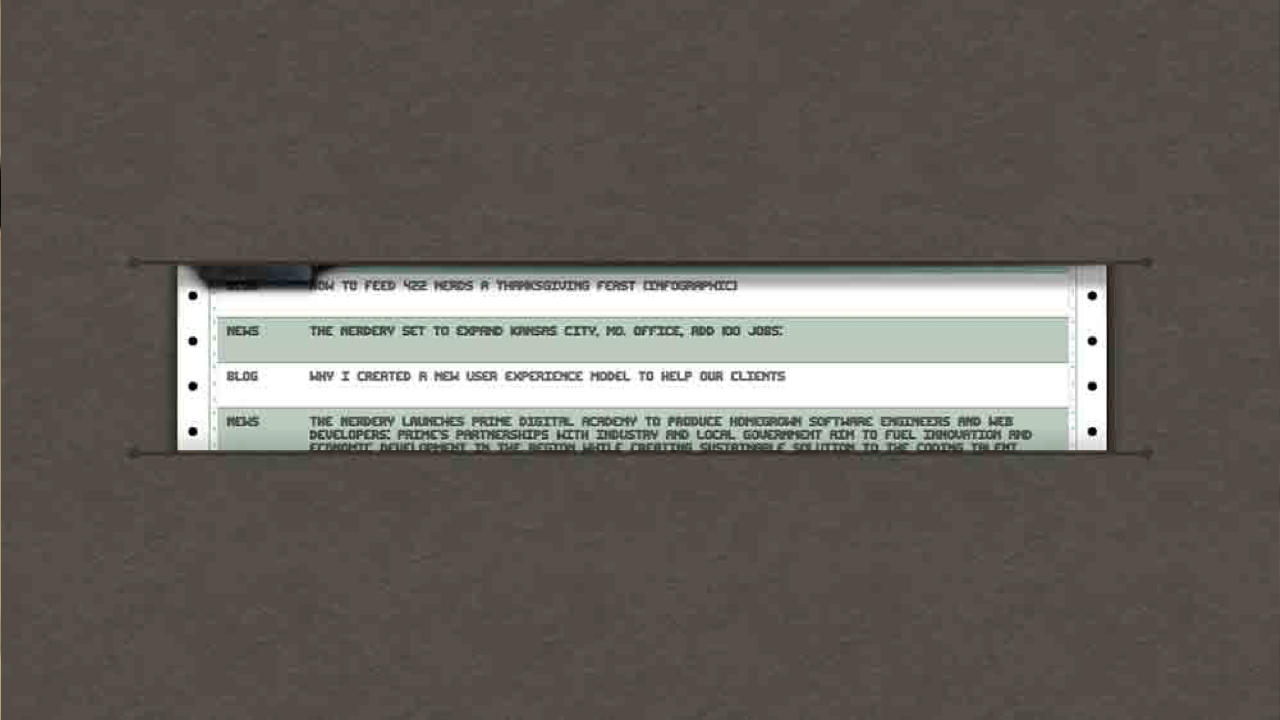 Small details matter, Nice job Nerdery!